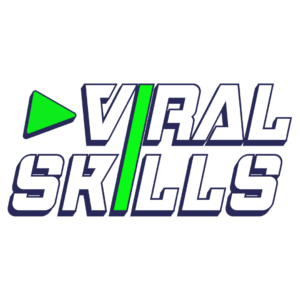 The trend of digitalisation has entered all levels of public and private life, including education and training. However, adult education seems to stay behind the state of the art in utilising digitalisation for its own purposes. The ViRAL Skills project aims not only at catching up the adult education sector with more progressive sectors in education, but to go even a step further and integrate Virtual Reality (VR) features in the education of adults and especially in the utilisation of these technological benefits for low-skilled or low-qualified learners. 
Therefore, it is crucially important that adult educators and education managers gain awareness, knowledge and new competences required to use VR in their daily work. Therefore, the main objectives of ViRAL Skills are the following:
Implementation of an investigative research about the available and emerging VR technologies (hardware and software) and its analysis for the adult learning process as well the necessary competences needed for successful application (IO1: ViRAL Skills Survey of VR applications).

Development of a web-based compendium of available hardware and software, their potentials for learning, pros and cons in the sense of a learning materials library for adult educators with a specific focus on the education of low-skilled and low-qualified learner (IO2: ViRAL Skills Compendium including the ViRAL Skills E-Thek).


Development of a training programme for adult educators (working with low-skilled and low-qualified learners) to raise awareness and gain the necessary knowhow and competences at the technological, content, methodological/didactical as well as the personal levels; the training will be implemented through transnational (LTTA) as well as through national pilot training (IO3: ViRAL Skills Training Programme).
Please find us on Facebook, visit our website or contact carina.maas(at)auxilium.co.at for more information.