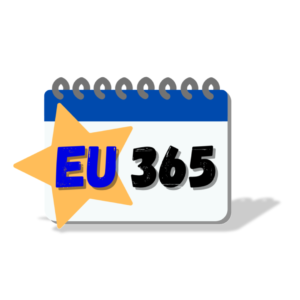 EU365
(03/2022 - 09/2023)
Our aim is to promote participation, diversity and environmental awareness in vocational education and training to support active European citizenship, inclusivity and climate-friendly lifestyles all year round.
The European Union influences our lives for the better every day. Every day we communicate a new key message about the EU.
The project is developing two main products:
Key message calendars on the three main themes that can be hung up in the learning space
A complementary digital toolbox for mentors with activities for learners that can be implemented immediately
Social media challenges where you can win great prizes!
Take a look!
Facebook - Instagram - Twitter - Website