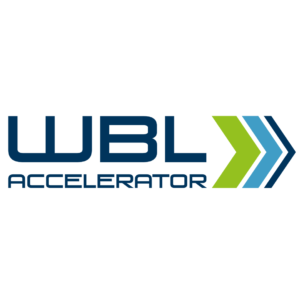 WBL ACCELERATOR
(10/2018 - 09/2020)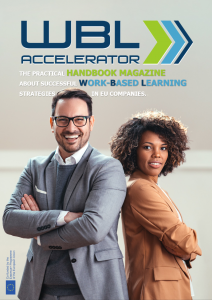 Work-based Learning (WBL) is a crucial component of VET education in Europe, but educational institutions and businesses use very different concepts and languages in their approaches. In order to foster cooperation between education and businesses, a bridge is necessary that builds effective links between VET schools and companies. A third party (e.g. NGOs, associations, local organisations) could mediate this process by helping the different actors "to speak a common language".
The main aim of the WBL Accelerator project is the improvement of the quality of WBL in VET systems in Europe through a business value and perspective based programme for WBL responsibles in companies. 
The following detailed aims and outputs which will be available and achieved on the completion of the WBL accelerator project:
Implementation of an explorative research study to identify in detail the needs and requirements at the target group for the planned training programme. The study will implement core focus groups (also relevant for dissemination and exploitation reasons) with companies and the WBL staff there, VET experts and VET learners to define the knowledge and fields needed to bridge the gap between WBL and VET in future. 

Development of a modular and fragmentised training programme for WBL responsible staff in companies and businesses about VET pedagogics, European VET standards, European VET methodologies and instruments etc. The training programme will be divided into several (about 20) small learning chunks which makes it possible to reflect the different WBL realities and competence needs in the different European countries. The whole training programme shall have a total duration of about 80 - 100 learning hours. A Learning, teaching, and training activity (LTTA) is planned as well as a pilot phase in each partner country.

Development of a handbook for WBL staff in companies showing modern WBL planning on the basis of European WBL principles and practical exercises.
Please find us on Facebook, visit our website or contact carina.posch(at)auxilium.co.at for more information.