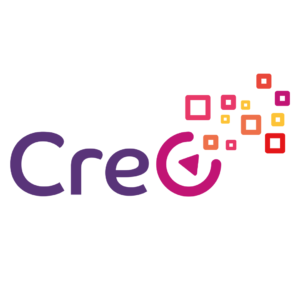 CreO
(10/2018 - 09/2020)
CreO stands for "The Cultural and Creative Occupations: New Opportunities in the Traditional Industries". The aim of the project partnership is to foster innovation by increasingly motivating vocational students of cultural and creative industries (CCI) to seek connections and collaborations with traditional technical occupations.
The potential of VET networks and their closeness to companies should be used to mobilise the talents and capacities of young CCI students. Furthermore, the collaboration between VET and companies should be promoted to strengthen work-based learning (WBL). The networking of vocational trades of the cultural and creative branches with sectors outside this area, such as manufacturing technology should also lead to an increased participation of women in technological occupational fields.
The CreO project will achieve the following results:
1) CreO Training Curriculum for vocational trainers in the cultural and creative sector
The curriculum will inform teachers in these sectors about the opportunities of their students in other sectors besides the creative industries. The detailed description of the training contains all information required for the execution of the activity, including the materials. Graduates of the training will be able to teach their students the new skills and abilities in line with current industry development.
2) CreO WBL Guide for Companies
The CreO training content for companies is aimed at mentors, managers and HR managers of companies in dealing with CCI students. This training will help companies to implement work-based training for students in the creative and cultural industries by providing all the information needed to develop work-based learning activities within the organisation.
Please find us on Facebook, visit our website or contact carina.maas(at)auxilium.co.at for more information.